Our Three Golden Rules for Maintaining an Autumn Glow!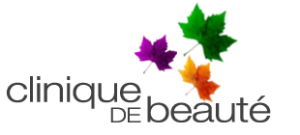 We all know that seasonal changes affect the way our skin looks and feels. Follow our three golden rules to make sure you continue to look and feel radiant even with the autumn chill in the air.
1) Drink plenty of water!
When it's not hot outside it's a lot easier to forget to stay hydrated! Water is essential for health and vitality as it benefits us inside and out! Remember to keep your fluid intake up to ensure supple skin.
2) Adapt your skincare routine
Bitter breezes and harsh central heating can dry out the delicate epidermis of your skin, so make sure your October skincare products are up to the task of protecting you from these seasonal elements. Moisture is essential!
3) Keep using products with SPF
It might sound absurd to protect yourself from the sun at this time of year but the UV Rays that penetrate your skin all year round are the number one cause of skin ageing! Fortunately, many moisturisers and make-up products now contain SPF elements to protect you from these effects without you even thinking about it! Check the label to make sure your skin products are working for you!
At Clinique De Beauté we offer expert advice and treatments for a range of skin concerns. Remember you can book yourself a free consultation to see what we can do for you! Just call the number at the top of the page or use our online contact form!
You might also like to boost your "Autumn glow" with one of our many skincare treatments such as  facials, Glotherapeutics skin peels and microdermabrasion – details of these are available on our treatment pages!