We're now an approved Skinade stockist! Reserve yours today!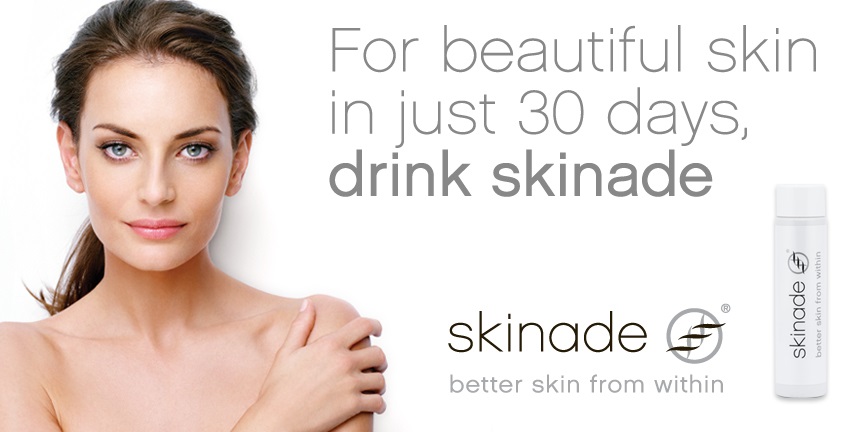 We're pleased to announce that we are now an approved stockist of an award winning beauty product! It's called Skinade and it's a drink.
It really works! You've probably read about it in Vogue, Cosmopolitan, Marie Claire, Elle, or many other women's magazines that have been raving about how this fantastic product has attracted a huge celebrity following!
You can read Cosmopolitan's 30 day trial review of Skinade for yourself!
Benefits of drinking Skinade include:
Increased skin hydration and radiance
Reduction in fine lines and wrinkles
Improved skin tone and suppleness
Healthier looking skin and nails
Customers have also reported improvements in skin conditions such as eczema,psoriasis and acne.
Make sure you ask us about Skinade the next time you visit, or to avoid disappointment contact us to reserve yours now! PLUS we have a price match guarantee – we promise to be the lowest price in Leicester – if you find a cheaper quote then we'll match it for you!