The Apprentice winner on beauty regulations and what we can assure you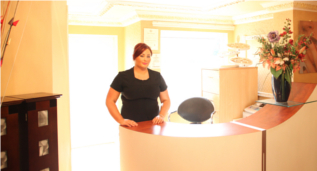 Did you watch the latest series of The Apprentice? The winner of the ninth BBC One series, Leah Totton, a qualified doctor, won over the Lord Sugar with her business plan and claims to add her medical credentials to her chain of beauty clinics as she felt a lot of clinics weren't properly regulated. Quoted from an interview with The Telegraph in July, Totton said "The results weren't shockingly bad but they weren't great, either, and when I did some research I was horrified – horrified, Judith – to discover the lack of regulation in the industry."
This has been turned into quite a claim on beauty clinics across the nation and Clinique De Beaute would like to reassuringly inform you of its regulations. In case clients are feeling unsure or uneasy about this recent statement from the television contestant, we will be happy to inform you that we recently even hired an on-site laser safety advisor who regularly checks the safety of all laser treatments we have as well as inspecting for example, the effect of having mirrors in the treatment room to ensure they are rightly and safely positioned.
Also, our owner regularly updates their training making sure they attend conferences ran by doctors to learn about the latest techniques. We hope that has warmly given you an insight into our regulations and we have no qualms in outlining that. It is important to be honestly informed and having our own ethos on honesty, we are pleased to assure you that our regulations are intact. Now back to another important feature, our continued offer of the month on half price on i-lipo! That's right, we're just in the last days of August and we're continuing our latest offer of 50% off on the inch loss toning treatment.
To reiterate from our previous blog, the benefits from i-lipo are: in some cases, comparable to results achieved by liposuction and offers a more cheaper alternative to liposuction, safe and painless, immediate results and works by targeting fat reduction in a specific problem area. Don't forget the i-lipo treatment should not be confused with a weight loss solution but more of an inch loss treatment as the i-lipo acts as a complementary body shaping treatment alongside a balanced diet and exercise regime. I-Lipo works by emitting low levels of laser energy, which then create a chemical signal in the fat cells. So get healthy whilst achieving speedy toned results at your local Leicester beauty clinic today.